Yesterday (I think it was yesterday I get so confused with days when my oh is home) I said I was going to make another sock monkey, then I remembered I had a stray sock sewing book with lots of different animals that I hadn't tried yet.
To get the stray sock book from amazon click below. (opens in this page)
Stray sock sewing
Introducing Zahara the zebra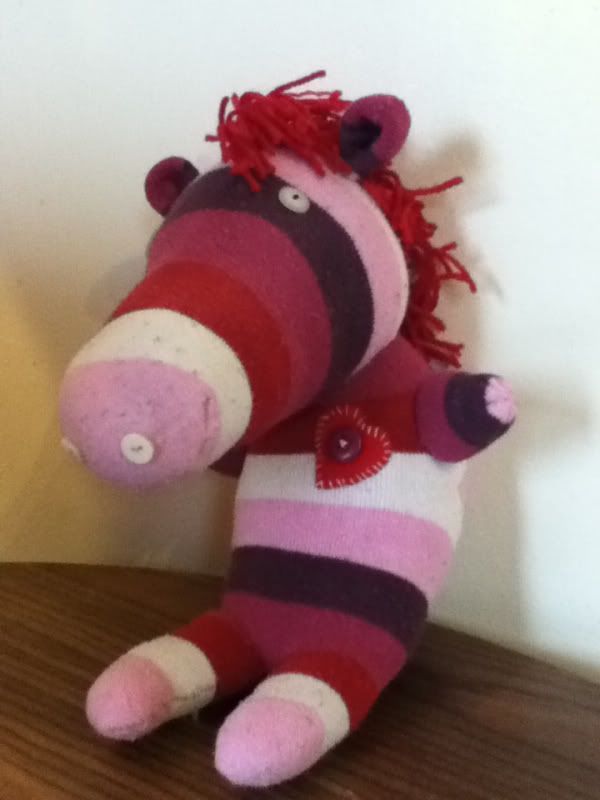 I'm sure she would have looked a lot better if I had bought some black and white stripy socks but I am trying to use up what I have this year instead of buying lots of new things.
Hoping the girls like her when they come back from school