I recently won a giveaway at
Countryheartandhome
Which was such a lovely surprise because normally I have no luck (I once won pregnancy vitamins after I came home from hospital with my baby), So winning something so lovely was such a great surprise.
Huge thank you to Debbie @ http://countryheartandhome.blogspot.com/ for having her giveaway and for the lovely items xxx
We were out when the postman came which for us is typical, we can wait in all day and as soon as we leave the house for 5 minutes someone tries to deliver something.
We went to pick up our parcels from the sorting office and oh went oh what's this and started trying to open it. I had a good idea what it was and started shouting at him to leave it for me to open lol
Here it is and it is lovely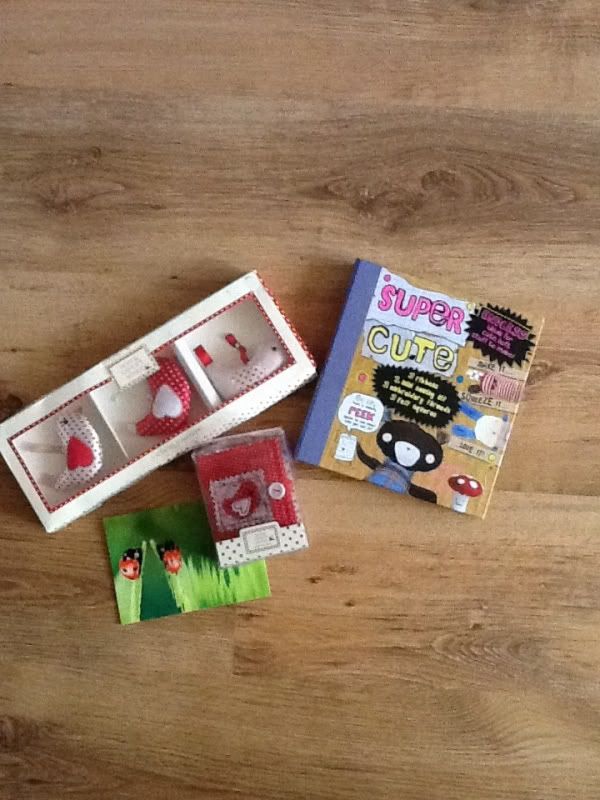 I will be having a good look at the book this afternoon and using the sewing kit to make a sock monkey.
But in the meantime and a little bit like blue Peter here's one I made earlier.