I have a wedding later this summer and I'm on a mission to lose weight and tone up, I want to look pretty in my dress.
Since the end of last week I have been bouncing on my rebounder and zumbaing on the Xbox kinect like a crazy woman.
I really wanted to try the Zumba DVDs and thought now was the time to buy them because they were reduced to £29.99 on amazon.
Been having great fun.
This is what you get in the box.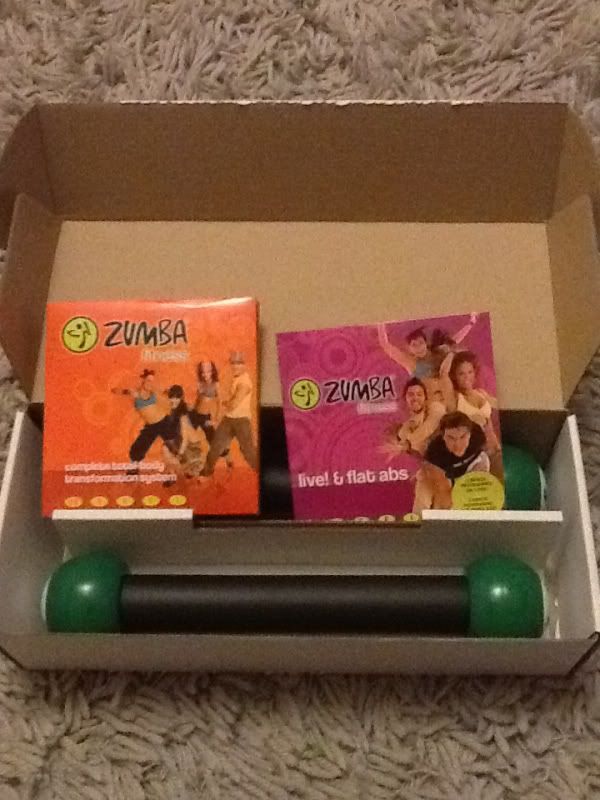 Hopefully all my bouncing about like crazy will pay off.