While I was out shopping today I picked up these home blocks for £2.
When I took them out of box they only have writing on one side so I may have to stick pictures or something on them.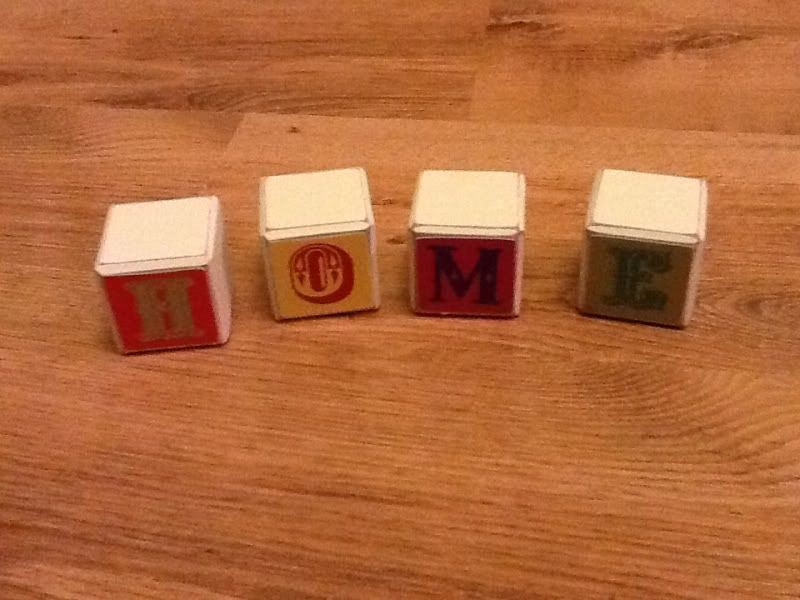 no idea where I am putting them because I am really running out of room.